The Garmin G5000 is one of the most advanced avionics systems on the market. After nearly a decade of sales of the Garmin G1000 retrofit in the King Air, one of the most successful avionics retrofits in aviation history, Garmin set its sights on the retrofit market jets. The Garmin G5000 was first available as a retrofit in August of 2016 with the certification of the system in the Beechjet 400A/Hawker 400XP. This marked the first time that a Garmin avionics retrofit was available in a jet aircraft. In June of 2019, the STC was approved to install the Garmin G5000 in the Citation Excel/XLS. In addition, Phase II upgrades are also available for the Citation Excel/XLS. This update gives operators many new hardware and software upgrades to give operators even more features.
The Garmin G5000 for the Citation Excel/XLS and the Beechjet 400A/Hawker 400XP give operators new glass displays, touchscreen controls, an all-new autopilot, and many other amazing features. The system allows for WAAS/LPV approaches, which can give ILS-like approaches for thousands of airports. The G5000 also allows for voice calling, texting, as well as database and flight transfers to your phone or tablet through Garmin's Connext™ feature.
Elliott Aviation has completed more Garmin G5000 retrofits in both the Citation Excel/XLS and Beechjet 400A/Hawker 400XP than any other dealer. For Citation Excel/XLS operators, we offer a four-week guaranteed downtime on all standalone Garmin G5000 installations. We provide ground familiarization at no additional charge using our in-house Garmin G5000 demonstrator and flight familiarization during aircraft delivery. All of our installations for all Garmin G5000 systems can include the optional Elliott Aviation STC to install the Mid-Continent LCD standby attitude module (SAM), the MD-302. The addition of the SAM provides attitude, altitude, airspeed, and slip information in a self-contained digital standby instrument. Elliott Aviation is an Authorized Service Facility (ASF) for the Beechjet 400A/Hawker 400XP. In addition, we are a 145 repair station for the Citation Excel/XLS, where we average half a dozen maintenance events every month. All Garmin G5000 systems include a three-year warranty. In addition, this upgrade will meet current, and upcoming FAA & ICAO changes from area navigation (R-NAV) to required navigation performance (RNP) and performance-based navigation (PBN) requirements. This prevents costly upgrades at a later date and ATC prioritization during periods of heavy traffic. Find out more about our G5000 installations here.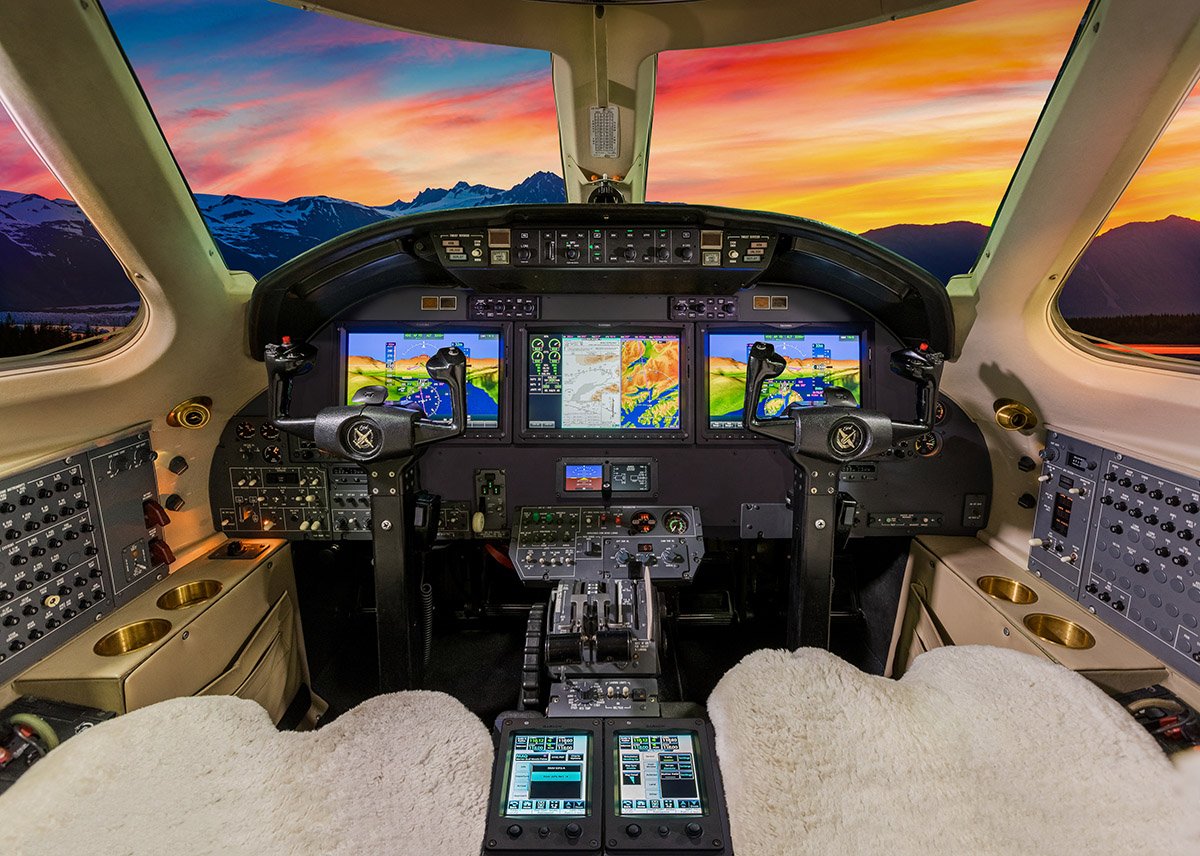 The High Costs of Maintaining Your Current Avionics
Just keeping up with your current outdated avionics could be costing you much more than you might think. Upgrading avoids costly repairs, can reduce AOG events and excessive downtimes for replacement parts or repairs, and eliminates the need to pay for an additional avionics maintenance warranty program.
Average Citation Excel/XLS Five-Year Upkeep Costs with WAAS/LPV Upgrade
WAAS/LPV: $140,000
USB Dataloader: $12,000
Average Yearly Avionics Upkeep Cost - $30,000/year (x5 years): $150,000
Total: $302,000
In addition, if your Citation Excel or XLS is equipped with the Garmin GTX-3000 transponders as part of an ADS-B upgrade, you automatically receive a $50,000 credit toward a G5000 in your airplane. Taking these costs and credits into account equates to nearly 70% of the cost of a G5000 with little added resale value. While a Citation Excel/XLS with a partially upgraded legacy avionics system has little resale value, G5000-equipped Citation Excel/XLS aircraft typically maintain 70-80% of their value.
Average Beechjet/Hawker 400XP Five-Year Upkeep Costs with WAAS/LPV Upgrade
AHRS Obsolete: $80,000
WAAS/LPV: $70,000
USB Dataloader: $12,000
Average Yearly Avionics Upkeep Cost - $30,000 (x5 years): $150,000
Total: $312,000
For the Beechjet 400A/Hawker 400XP, all of these sunk costs add up to nearly 75% of the cost of a G5000 with little to no resale value.
The Hardware for the Garmin G5000
The Garmin G5000 retrofit in both the Citation Excel/XLS and the Beechjet 400A/Hawker 400XP requires a complete replacement of an existing avionics suite. New hardware is installed in the airplane, which includes a new autopilot. In addition, all existing cockpit wiring is replaced in the airplane from nose to tail. During a Garmin G5000 retrofit in a Citation Excel/XLS or Beechjet 400A/Hawker 400XP, a customer can expect the following hardware upgrades:
All-new metal instrument panel

Dual integrated radio modules, providing WAAS-certified GPS, VHF navigation with ILS, and VHF communication with 16-watt transceivers and 25 kHz or 8.33 kHz channel spacing (GIA 64W)

Dual touch screen controllers (GTC 575)

Dual digital air data computers (GDC 7400)

Three-axis digital Automatic Flight Control System (GFC 700)

Four-color digital weather radar with stabilization (GWX 75) with optional GWX 80

Integrated Class-A TAWS terrain alerting with worldwide terrain and U.S. database

XM satellite radio datalink receiver (GDL 69A)

RVSM airframe certification
The Most Feature-Rich Avionics Suite on the Market
These hardware upgrades combine to create the most feature-rich avionics suite on the market. These features can help improve the safety and operation of your aircraft, increase situational awareness, and reduce pilot workload.
Summary of Available Features
Full WAAS FMS integration and new, dual-channel digital flight control system

Compliance with global airspace modernization initiatives and provides a modern platform for future growth requirements

Widescreen displays with integrated engine-indicating and crew-alerting system (EICAS) and split-screen functionality

Dual touchscreen display/controllers and an intuitive, graphical menu interface for ease of system interaction

Optional SVT™, data comm/Link 2000+/CPDLC, SurfaceWatch™ and Connext® cockpit connectivity

Pilot/copilot audio system with XM radio input

Full reversionary display capability

En route CBDLC capability

Emergency Descent Mode

Underspeed protection
Phase II Software Upgrades Available in Citation Excel/XLS Include:
Takeoff and Landing Data (TOLD)

Steep approach

Reactive wind shear

Stabilized approach

Select G5000 Features and Upgrades In-Depth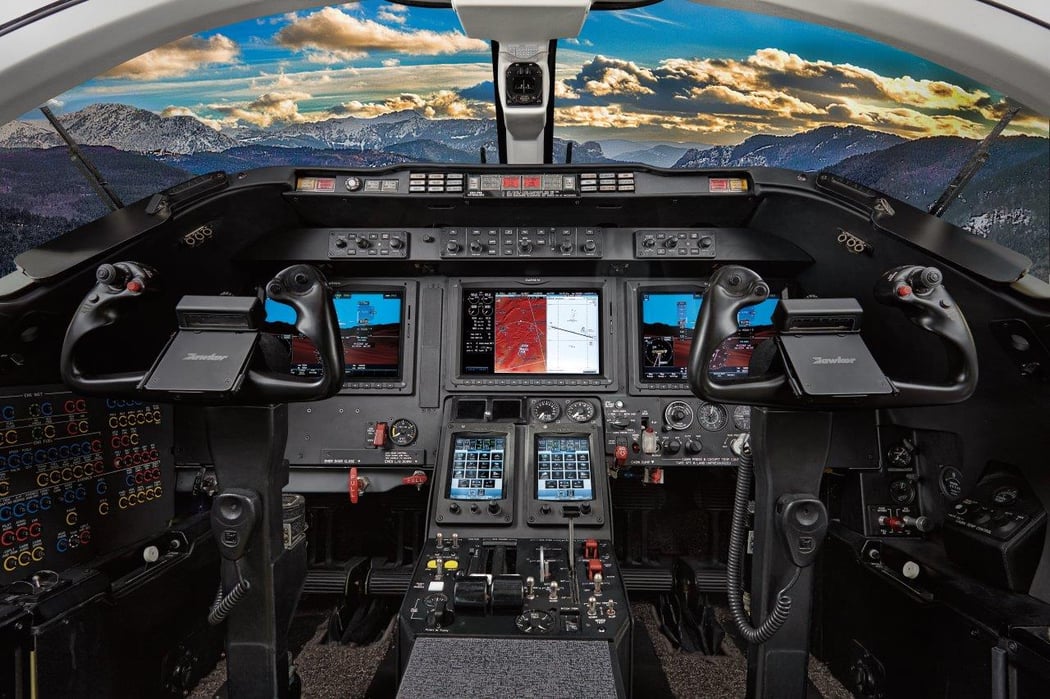 Flight Control System
The Garmin G5000 includes the state-of-the-art Garmin GFC™ 700 Automatic Flight Control System (AFCS), which the design of the retrofit allowed for inclusion in the glare shield. The Garmin GFC™ 700 is a dual-channel, fail-passive, three-axis, digital autopilot that can give you more options to fly and land your aircraft. This allows you to fly down to comparable minimums of an ILS approach. The Garmin G5000 allows pilots to choose a visual approach, which has a vertical flight path combined with a three-degree autopilot down to selected minimums.
Underspeed Protection
Garmin's Underspeed protection (USP) is a feature of the Garmin G5000 that helps prevents stalling. If the aircraft approaches a stall condition, the Garmin AFCS will pitch down and level the wings to keep the aircraft from stalling. This also provides for couple go around's, emergency descent for loss of cabin pressure, and over-speed protection.
Synthetic Vision
The Garmin G5000 provides optional SVT™ synthetic vision technology. SVT™ gives you a clear 3D image of the terrain so you can see clearly even in the most difficult IFR conditions. This option also shows flight plan routes, airports, traffic targets, obstacles, datalink weather, and more. The G5000's SVT™ uses the U.S. obstacle database and has a color-coded terrain alerting system for when you encounter any proximity conflicts.
Touchscreen Controls with Intuitive Menus
The touchscreen controllers provide a graphical intuitive menu system grouping common items like traffic, weather, TAWS, charts, flight path, direct to, nearest, and more.
HSI Mapping Capability in the Primary Flight Display
To better visualize en route nearby flight navigation features, the G5000 allows an HSI map overlay within the primary flight display.
Safe Ground Operation with Garmin SafeTaxi® and SurfaceWatch™
Garmin's SafeTaxi® feature shows your airplane position on the field in relation to hot spots, intersections, and taxiways for thousands of airports across the United States. This can help you navigate unfamiliar or busy airports in a safer and more efficient manner.
Garmin's SurfaceWatch™ enhances SafeTaxi® by allowing surveillance of all vehicles and aircraft within the airport. In addition, this feature provides runway identification and alerting to help prevent taking off on the wrong runway or takeoff on a taxiway.
Geo-Referenced Charts Across All Three Displays
The Garmin G5000 has Garmin's FliteCharts® as a standard feature. Operators can also choose the option of including ChartView™ from Jeppesen. Charts are geo-referenced and can be viewed across all three displays.
ADS-B In Provides Traffic, Weather, and More
The Garmin G5000 has ADS-B in, which gives you subscription-free weather and advanced traffic displays by using Garmin's TerminalTraffic™ and TargetTrend™. The system also supports advanced Doppler weather radar features like ground clutter suppression and turbulence detection for safer and smoother flights.
North American operators can also choose an optional SiriusXM weather, which provides lightning, winds, NEXRAD images, and more, which can all be displayed on the HSI of the PFD. To help you monitor changing conditions, you can even have NEXRAD images animated.
Wirelessly Transfer and Monitor Engine Data
The G5000 monitors engine data automatically to include exceedance analysis and trends, which can be transmitted to the Garmin Pilot app for a real-time review of engine performance. You can then use this data to help identify any performance issues that could save you on long-term engine costs.
Garmin Connext® - Wireless Cockpit Connectivity
If your installation has the optional Flight Stream 510, you can use Garmin's Connext® in conjunction with the Garmin Pilot app to stream information in real time between your mobile device and the G5000. This allows you to continually stream weather, attitude, traffic, and more.
For mobile devices using ForeFlight, Garmin Connext® can also transfer ADS-B in information like weather, traffic, GPS, and attitude. For subscribers of SiriusXM® audio, the Garmin Connext® option will allow channel selection from anywhere in the airplane. This feature also allows for calls, texts, and streaming.

Features Available in the Citation Excel/XLS as Part of Phase II
Performance Database Takeoff and Landing Data (TOLD)
Vital takeoff and landing performance data within the G5000 on the Citation Excel/XLS streamline flight deck operations and simplify pre-flight calculations. The optional TOLD function calculates required V- speeds, runway lengths, and power settings. Data entry is simplified as the G5000 integrated flight deck automatically populates airport and runway information from the flight plan, as well as winds, temperatures, and barometric pressure information. In the event takeoff or landing parameters are exceeded, a warning is populated on the primary flight display (PFD). Additionally, a TOLD Consistency Monitor within the G5000 routinely monitors aircraft configuration, such as flap setting, to ensure the crew is operating within the parameters selected.

Additionally, the optional TOLD feature for the Citation Excel/XLS includes a Load Emergency Return function. If the aircraft requires an immediate return to the departure airport, pilots can select Load Emergency Return on the touchscreen controller to automatically load landing data. Optional SurfaceWatch complements TOLD calculations by providing visual and aural notifications designed to help prevent pilots from taking off or landing on the wrong runway or on a runway that is too short or on a taxiway.
Steep Approach
Since some airports require a steeper glide path angle on approach due to obstacles, terrain, or ordinances, Steep Approach gives the G5000 the ability to fly these unique angles. While on approach to these airports, this feature also stops unnecessary alerts from the terrain awareness and warning system (TAWS).
Stabilized Approach
Stabilized Approach provides aural announcements to notify the crew of unstable conditions during an approach to landing. The alert looks at speed, flaps, gear, lateral deviation, vertical deviation, and descent speed.
Reactive Wind shear
This feature identifies if your aircraft is flying in a wind shear condition by utilizing airspeed, vertical speed, and other information and will provide warning or caution for the crew.
Final Thoughts
The Garmin G5000 is not only Garmin's entry to the jet retrofit market, but it is one of the most sophisticated avionics systems available on the market today. Garmin's continual evolution of its products focuses on user-centric design. Their unbeatable systems provide the most feature-rich products on the market. At Elliott Aviation, we offer the most G5000 experience, shortest downtime, extensive product familiarization, and one-stop-shop solutions for your aircraft.