By Casey Ritz
Regional Sales Manager for Elliott Aviation
The Phenom 100 and 300 have been a favorite single-pilot aircraft for operators all over the world. Known for their blend of fast speeds, long range, cabin size, and baggage capacity, both the Phenom 100 and the larger Phenom 300 are also known to be relatively maintenance-friendly airplanes. With over 750 airplanes in the combined fleet (not counting the updated, current production variants), the Phenom 100 and 300 are some of the most successful single-pilot business jets ever built. For customer convenience, Embraer has built its support network to include a select group of top-tier MRO facilities around the world. Elliott Aviation has been an Embraer Phenom Authorized Service Center since 2011. For operators considering a Phenom 300, you can find a comprehensive guide to Phenom 300 here.
Many of these airplanes are now coming due for their largest inspection events, the 10-year, or 120-month inspection. Over 150 of these inspections have been completed worldwide, and approximately 60 are remaining this calendar year. Over 75 are coming due next year.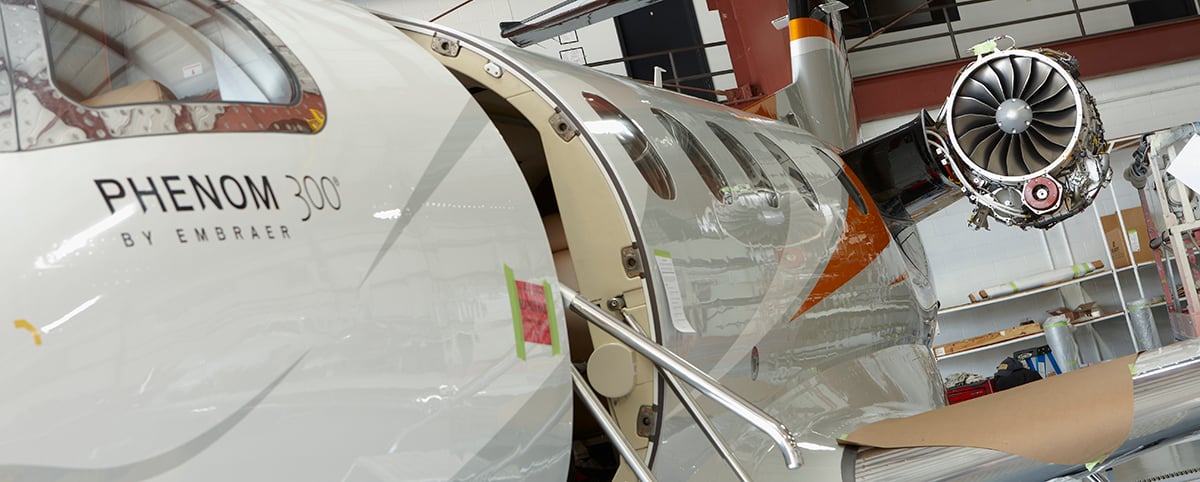 What All is Involved?
The 120-month inspection on the Phenom 100 and 300 is the heaviest inspection for the airframe. The major calendar events for the Phenom occur every 60 months and then again at 120 months and involve access and in-depth inspection of the wings, fuselage, and tail.
The 120-month inspection is structured in a similar manner to Embraer's 12/24/60 month inspections, which include additional due items based on utilization. These additional items are generally due every 600/1200/3000/6000 hours.
In addition to the airframe inspections, the landing gear is also due at 120 months. This includes complete disassembly, cleaning, inspection, repair, NDT, reassembly, functional testing, painting, and return to service sign-off.
How Much Does it Cost?
From a cost perspective, Phenom 300 operators should budget between $200,000 and $250,000 for a 120-month inspection and landing gear inspections. Phenom 100 operators for the same inspection should plan on an initial cost of $175,000 to $190,000. Both models should expect those numbers to increase by an average of 25% because of discrepancies, this number may vary based on many factors including utilization, where the aircraft is operated, how the aircraft is operated, etc. Because of the variance in utilization and the difference in the inspections, it is important to provide your service provider with a duelist to get an accurate quote.
What Else Can Be Done?
A major inspection for an aircraft is typically when an aircraft operator will elect to do other upgrades, modifications, or refurbishment. Since the aircraft is already scheduled to be down, this offers the owners an opportunity to save money and downtime by combining events. This could include paint, interior, WiFi, or avionics upgrades, like the G1000 NXi upgrade for both the Phenom 100 and Phenom 300. You can find out more about that program here.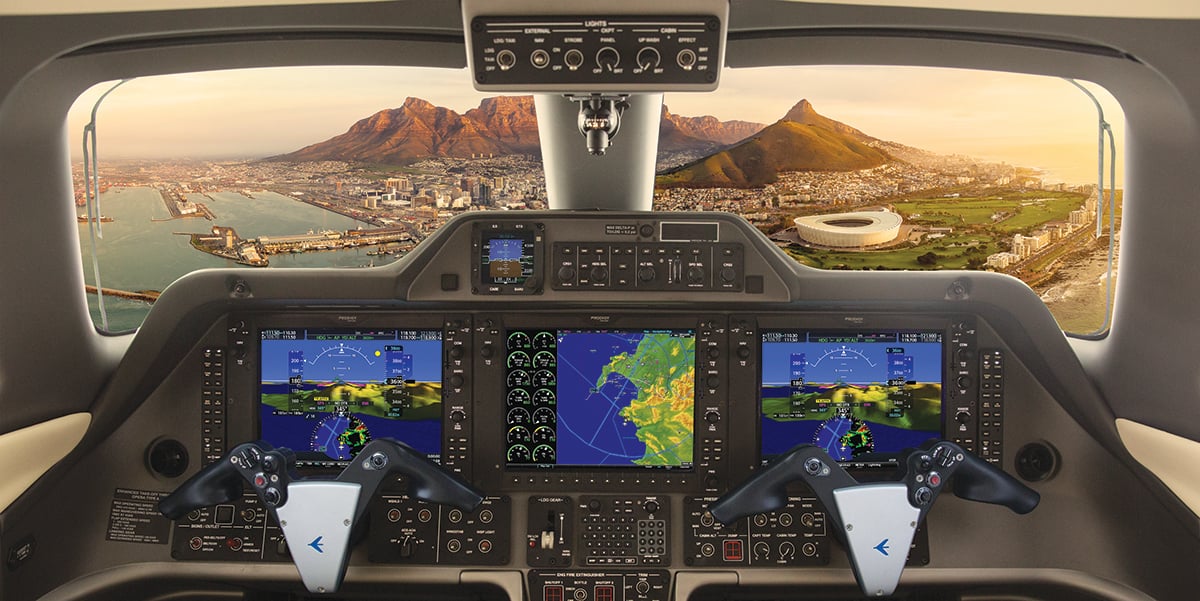 What's the Downtime?
The typical downtime of a Phenom 100 or 300 standalone 120-month inspection is approximately five to six weeks. This includes the airframe and landing gear inspections. If other service bulletin items are needed or requested, or if any paint, interior, or avionics are included in the work scope, this downtime can be longer. For a job of this scope, it is important to schedule early so that shops can prepare and have all necessary parts ordered. This helps mitigate the risk of project delays.
Wrapping Up
Although the Phenom 120-month inspection is a major event, it doesn't need to be a painful one. Where many aircraft experience an inspection of this size every four years, Embraer has managed to do in 10 years. By partnering with an authorized service center, and a one-stop-shop facility like Elliott Aviation, Phenom 100 and 300 operators can take care of their needed items at a reasonable cost and downtime.
Author Bio
Casey Ritz has 20 years of experience in the Aviation industry. He has an airframe and powerplant license and is an instrument-rated pilot. In addition to positions in regional sales, he has held positions as a crew chief and as a proposal manager.