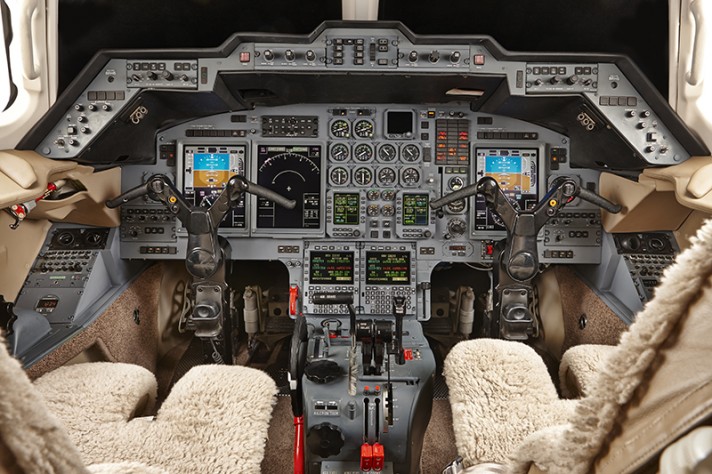 Moline, IL, September 15, 2014 - Elliott Aviation, a leader in a diverse set of business aviation services, today announced the STC for dual Honeywell NZ-2000 FMS upgrade that will allow for WAAS/LPV approach. The STC covers the latest NZ-2000 6.1 operating software of 03040. The certification covers all Hawker 800's with SPZ-8000 avionics suite with an option for Honeywell's EPIC CDS/R LCD cockpit upgrade.
The NZ-2000 03040 unlocks the full capability of WAAS/LPV approaches. The Honeywell Primus Epic CDS/R display system is a fully integrated avionics suite with optional Jeppesen charts and datalink weather. The system features three 8"x10" 1080 liquid crystal displays with excellent contrast rations that are easy to read even in bright sunlight. The retrofit also reduces the weight of the aircraft an average of 50 pounds. The combination of Epic CDS/R and NZ-2000 version 03040 prepares these aircraft for NEXGEN requirements.
"As the only Independent Hawker Authorized Service Center East of the Rocky Mountains it is important to offer an avionics solution that is practical and will allow these aircraft to fly indefinitely," said Mark WIlken, Director of Avionics Sales at Elliott Aviation. "The combination of the Epic CDS/R and NZ-2000 6.1 provides the best solution available for Hawker operators."
Elliott Aviation will have a Honeywell Primus Epic CDS/R demonstration unit on display at their 2014 NBAA booth number 4040.